Subject Code & Title :- HNB3005 Consolidation of Nursing
Assessment Type :- Assignment 2
Worth :- 15%
Length or Duration :-  750 words +/- 10%
Overview :-
Students will demonstrate development of knowledge with submission of a progress report that relates to the cultural needs of Mrs Aneesh Ayman
Cultural competence is integral to quality care and a body of evidence has identified that culturally competent healthcare professionals have a positive impact on patient safety and wellbeing.
HNB3005 Consolidation of Nursing Assignment 2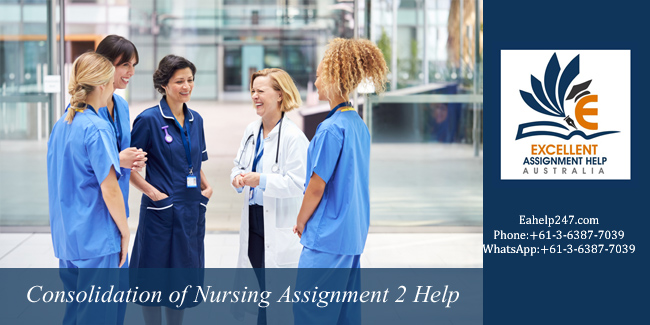 PURPOSE :-
The purpose of this assessment task is to:
1. Identify the cultural needs of Mrs Aneesh Ayman
2. Provide an argument that supports why culturally safe care is required in nursing
The unit learning outcome(s) assessed are:
LO2. Exemplify cultural responsiveness, sensitivity and inclusive practice and promote the rights of Aboriginal and Torres Strait Islander peoples and other cultures and people of diversity
LO3. Exemplify a broad range of therapeutic and intraprofessional and interprofessional communication skills to engage in person-centred collaborative practice
LO4. Elucidate intellectual independence through the application of critical thought and judgement in professional and therapeutic nursing practice
LO5. Appraise ethical dilemmas and issues arising in professional practice exemplifying professional values and ethics
LO6. Articulate and exemplify nursing values codes of ethics and conduct and the distinctive role and contribution of nursing research in addressing real world problems encountered in professional practice and
LO7. Integrate previous knowledge and exhibit safe and effective care related to pathophysiology and pharmacotherapeutics and quality use of medicines.
HNB3005 Consolidation of Nursing Assignment 2
Instructions:
In this activity you will meet Mrs Aneesh Ayman, a 42-year-old woman admitted for abdominal pain for investigation. Mrs Ayman was granted refugee status two years ago after fleeing from her home in Syria. Mrs Ayman's primary language is Arabic. Understanding Mrs Ayman's cultural needs is critical to the provision of safe and person- centred care.
Respond to the following questions, adhering to the allocated word count:
1. Identify the cultural needs of Mrs Aneesh Ayman
2. Provide an argument that supports why culturally safe care is required in nursing
HNB3005 Consolidation of Nursing Assignment 2
PROGRESS REPORT STRUCTURE
Your progress report should be structured as follows:
You may type each question into the body and provide your response underneath. The questions will not be included in your word count.
This is an academic assignment therefore academic standards inclusive of grammar sentence structure paraphrasing and APA 7th edition referencing for both in-text citations and referencing apply. As this assessment is only 750 words an introduction and conclusion is not required.
All written assessments must align to the following academic standards:
use high-level quality contemporary evidence-based literature to inform the discussion and critical analysis date of evidence within five years use of the third person, unless specifically indicated otherwise APA 7th edition for in-text citations and reference list a minimum of four contemporary references should be used for this assessment adherence to the word count ten percent allowed either side of word count a 12 size font in either Arial Times New Roman or Calibri 1.5 line spacing and submitted using an MS word document only.
HNB3005 Consolidation of Nursing Assignment 2
All assessments should have a SEPARATE title page that specifies:
Unit Code & Unit Name
Student Name
Student Identification number
Title of assignment
An accurate word count that includes in-text citations, but excludes the reference section at the end of the essay
The academic learning hub is a useful service that can assist in the essay planning process.
HNB3005 Consolidation of Nursing Assignment 2
INSTRUCTIONS :-
To get started on your assessment task please follow the instructions below
1 Complete Interactive Activity for Module 4
2 Refer to the assessment information tab in regard to word count instructions and assessment extension requests
3 Refer to the rubric for this assessment task
4 Respond to the provided questions above adhering to the allocated word count and progress report structure
ASSESSMENT CRITERIA
The following levels of criteria will be used to grade this assessment task:
Criterion 1: Analysis of management of scenario incorporating theoretical concepts and principles, and the relationship to nursing practice (35%)
Criterion 2: Reasoning and presentation of rationales (30%)
Criterion 3: Use of literature (15%)
Criterion 4: Language, expression & writing style (10%)
Criterion 5: Sources and referencing – Use of APA 7th ed. (10%)
Excellent Assignment Help
We Aim At:
Lowest Price.
100% Uniqueness.
Assignment Fastest Delivery.
Call Now : +61 363 877 039