Subject Code and Title: CCS101 Communicating for cultural safety
Unit(s) of Competency: HLTENN002 Apply communication skills in nursing practice CHCDIV001 Work with diverse
Performance criteria, Knowledge evidence and Performance assessed:PC:
HLTENN002: 1.1, 1.2, 1.3, 1.4, 1.5, 2.1, 2.2, 3.5, 4.1, 4.2, 4.3, 4.4, 5.1, 5.2, 6.2
CHCDIV001: 1.1, 1.2, 1.3, 1.4, 2.1, 2.2, 2.3, 3.1, 4.3
PE: HLTENN002: 1, 2 CHCDIV001: 2b
KE: HLTENN002: 1a, 1c, 2, 3f, 7 CHCDIV001: 1, 2, 3, 6a, 6b, 6c, 6d, 6e, 6f, 6g, 7a, 7b, 8a, 8b, 8c, 9a, 9b, 11
Title of Assessment Task Assessment 2: Case Study Part B
Type of Assessment Task: Video Recording / Reflection
Length: 700 words (+/- 10%) & 5-7-minute video presentation
CCS101 Communicating For Cultural Safety Assignment-Think Education Australia.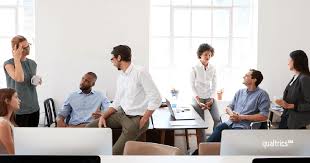 Introduction:
Effective interpersonal communication is essential in nursing to promote therapeutic relationships, provide health related information and develop and maintain collaborative relationships with members of the inter disciplinary health care team.
This assessment provides an opportunity for you to expand on your understanding of the concepts of effective communication and appreciation of diversity and inclusiveness from Assessment 1 – Case Study A.
Summary
In Assessment 1 you observed an interaction between a nurse and a patient (Fei Hong) and her family (George Mc Farlane – son-in-law). You may like to review this video again.
This assessment has two (2) parts.
Part 1 requires you to produce a video recording of a group discussion about how the communication experience could be improved from that presented in the video.
Part 2 will require you to reflect on the case study and your group discussion (Part 1), which includes responding to a number of questions, about your experience and understanding.
Please refer to the Task Instructions for details on how to complete this task.
Task Instructions:
Part 1: To complete this assessment, you must film yourself leading a brief group discussion on how to communicate effectively in a diverse workplace. This recording should be filmed on a tablet, computer or smart phone, or as a zoom or teams meeting that has been recorded. Once correctly compressed and in the correct format, it should be uploaded to the learning portal. It should be between five (5) and seven (7) minutes long and include at least three (3) people.
Participants in the discussion can be colleagues, peers, family, friends or other people you know. However, in the video, they must all assume the role of nurses, discussing how communication can be made more effective in the nursing context. You must lead the discussion and suggest the methods used.
In the video you must:
1.Discuss two (2) issues related to diversity that were highlighted in the case study;
2.Explain how each of those two (2) issues may cause misunderstandings in communication;
3.Devise a strategy you could implement in the scope of your role, to resolve/address those issues. The strategies must facilitate communication whilst supporting client advocacy.
Your recording must include the following:
Introduction of all participants, clarifying all roles
Clarify the purpose of the meeting, and specify a minimum of two (2) objectives
Verbally specify at least two (2) positive communication strategies that can be used to ensure the meeting is effective
Monitor and respond appropriately to changing group dynamics
Provide at least one (1) form of constructive feedback
Sensitively resolve differences, that arise with people, taking account of diversity considerations and seek assistance if require
Use appropriate language for the workplace and use medical and clinical terminology as required.
Formatting and filming instructions:
Your presentation must be in a video format (.mp4 or .MOV) for uploading into Blackboard
To record and submit your assessment appropriately, follow these guidelines:
After uploading your video presentation, retain a copy in a safe place as you may have the opportunity to upload a copy in a class later in the trimester.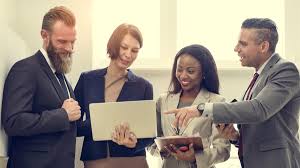 CCS101 Communicating For Cultural Safety Assignment-Think Education Australia.
Part 2: To complete this part of the assessment, you must complete a reflection by responding to a number of short answer questions, which require you to reflect on both your experience in the group discussion and the interaction you viewed in the case study video.
You must read each question carefully and ensure you provide a response that meets the word limit stated.
Your responses must be completed on the Assessment Reflection Template provided and be uploaded to Blackboard by the due date.
You can see the questions below in the Marking Guide, along with a suggestion as to how each one should be answered.
You will be assessed according to the marking guide below, where your responses will be deemed as either satisfactory or not satisfactory. ALL your responses must be marked as satisfactory in order to pass the assessment. If your assessment is not deemed satisfactory, you will be allowed additional attempts as per the Assessment Policy for VET before being awarded an unsatisfactory result for the assessment.
Submission Instructions
Submit your final response via the Assessment 2 link in the main navigation menu in the CCS101 subject page. There will be a link for Part 1 and Part 2. The learning facilitator will provide feedback via the Grade Centre in the LMS portal. Feedback can be viewed in My Grades.
CCS101 Communicating For Cultural Safety Assignment-Think Education Australia.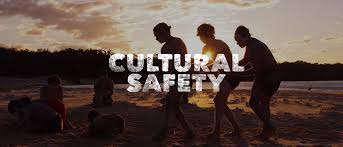 Assessment Process
All items must be submitted.
All items must be satisfactorily answered / addressed / completed in order for you to achieve a "Satisfactory" outcome for this assessment.
Please note that this is ONE assessment from the range of assessment tasks you will complete. You must complete ALL assessment tasks in this subject. Please refer to your subject outline for information on the other assessment tasks.
Clear, constructive and accurate feedback will be given to you on your performance.
The assessment items you submit will be retained by the college as evidence of your performance.
Excellent Assignment Help
We Aim At:
Lowest Price.
100% Uniqueness.
Assignment Fastest Delivery.
Call Now : +61 363 877 039