Subject Code & Title : BUSM1006 Enterprise Innovation And Markets
Word limit : 1500 words (+/- 10%)
Weighting: 30%
Assessment Type : Assignment 2
After you have read this information, head over to the Assignment 2 Q&A discussion board to
ask any questions and see what your peers are saying about this assignment.
BUSM1006 Enterprise Innovation And Markets Assignment 2 – Australia.
Assignment overview :
This assignment is a mandatory submission, which means that in order to pass this subject of study, you must submit this assignment.
For this assignment, you will assume that you are a consulting entrepreneur who has been hired by a leading enterprise. You've been hired to examine, develop and launch a new innovation for your brands' 'product category' within the Australian marketplace.
You are required to select one of the following enterprises :
1- Penfolds – Product category: Wine.
2- Cadbury – Product category: Chocolate.
3- Tip Top Bakeries – Product category: Bread.
4- Bulla – Product category: Ice Cream.
You will need to use your entrepreneurial mindset to identify an innovation gap or opportunity. Once identified, you will then quantify and qualify this opportunity and/or gap as best you can, by using your developing knowledge on marketing and economic factors.
This assignment supports Subject Learning Outcomes 2, 3, 4 and 5.
Assignment details :
For this assignment you will need to integrate and address various theoretical and practical applications for innovation, marketing, economics and enterprise—as outlined in Chapters 1–11 of your e Text.
To complete your entrepreneurship report, review the Assignment 2: Entrepreneurship report 'ER' structure and work through the following five steps. While the entrepreneurship report project is an individual assignment, it also incorporates a team collaboration effort (i.e. the 'big idea').
Work your way through the following steps to meet the requirements of this assignment:
Step 1 Research findings: Marketing analysis – Critically analyse your enterprise current marketing activities
Word count : Approximately 300 words
Related e Text Chapters : Chapters 3–5
In Module's 1–2, choose one enterprise from the list provided under the Assignment overview section.
In Module's 3 and 4, analyse current marketing efforts made by your enterprise. Analyse the current market environment; identify the corresponding target market(s); create and explain a current perceptual map; construct a SWOT analysis; analyse current application of marketing mix elements, competitor's analysis, etc.
BUSM1006 Enterprise Innovation And Markets Assignment 2 – Australia.
Step 2 Research findings: Economics analysis – Critically analyse current micro economics conditions facing your enterprise
Word count: Approximately 300 words
Related eText chapters: Chapters 6 and 8
In Modules 4 and 5, you should analyse current microeconomics conditions facing the enterprise and explain current patterns of demand and supply. Identify possible shifts in demand and supply, examine the current price elasticity of demand, evaluate current market structure and competitive environment, competitor's analysis, etc.
Step 3 Problem identification – Link your research analysis in Steps 1 and 2 to identify and explain one problem facing your enterprise in the Australian marketplace
In Module 6, consider what have you learned from the research you undertook in Steps 1–3 concerning your enterprise. For example, what is your research telling you about what is missing from the market place? Is there a gap, or something missing in terms of a product? Is there an unmet demand from a target market segment? If yes, then you will need to justify this by relating it to your research. The problem can be hypothesised based on the scope of your research findings.
Note: When writing this component of your report, you must conclude this section with a clearly defined problem statement that is linked to your research findings from Steps 1 and 2.
Step 4 Innovation 'the big idea' – Apply creativity to develop your innovation for a new product for one specific Target Market
Related e Text Chapters: Chapters 1 and 2
Module 7 is your opportunity to present and justify your initial creative thoughts, ideas and opportunities. It additionally allows you to conclude with a clearly developed, well framed and justified new innovation for your enterprise. Your innovation must moreover be linked to a clearly profiled and specific target market segment.
Note: When writing this section of your report, you must conclude this section with one clearly defined innovation statement that is linked to one defined target market.
The big idea: Collaborate with your peers
In Module 5 activity you will :
1.assume the role of the project sponsor and pose one question to each peer—the questions asked in this discussion should help your peers identify gaps, help them with their clarity and guide them to refine any assumptions that the poser had about their innovation idea
2.answer the questions posed about their innovation concept—answering these questions should help you identify gaps in your pitch.
In summary, each person in discussion board will be required to:
a.participate by introducing themselves to the team
b.offer a meaningful contribution by posting no more than 100 words pitching their innovation concept
c.offer quality feedback
d.work positively in an environment with different ideas presented.
This discussion will remain open until the end of Module 7. You can continue sharing ideas and giving feedback throughout the writing process.
Step 5 Marketing mix strategy 'commercialise your innovation' – Develop a marketing mix strategy to launch your new product in the Australian marketplace
Related eText Chapters: Chapters 4 and 5
In Modules 8 and 9 you should analyse and justify your discussion by explaining various elements of the marketing mix and tactics used to create a desired positioning for your new innovation. You need to show how you are utilising all the elements of the marketing mix to create a value proposition for your target market. Remember, marketing is about focusing on both the target market and your product.
Writing your report
You can begin writing your report at any point in this process; however, by Module 7, you should aim to have translated what you know into a structured format. Make sure you have reviewed Assignment 2: Entrepreneurship report 'ER' structure for a breakdown of how to structure your report.
Take a break before you review your draft. Once you're ready, then use a printed copy to read it out loud and/or ask someone else to check your work. Proofread your report and ensure you edit your grammar and spelling before you submit.
Assignment tip
View the marking guide under 'Assignment criteria' to see a detailed breakdown of how your work will be assessed. This is an excellent place to start your preparations for this assignment.Refer back to the marking guide frequently to make sure you are meeting the requirements.
Submission details overview :
This assignment will be submitted through Canvas. When you are ready to submit your assignment, select the 'Start Assignment' button at the top of this page. You will be taken to the File Upload' tab where you can choose your file or submit your URL.
Please note: When you submit your assignment through Canvas, you are also submitting the assignment through Turnitin, which is a text-matching service that compares your work with an international database of information sources. You will need to agree to using it.
BUSM1006 Enterprise Innovation And Markets Assignment 2 – Australia.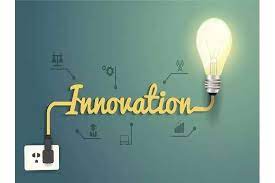 Once you have submitted your assignment, select 'Submission Details' on the right of your screen to view your originality report if you haven't already done so.
Please allow a 24-hour turnaround for an originality report to be generated.
Re submissions after the due date without prior approval from your Subject Coordinator may not be marked.
Excellent Assignment Help
We Aim At:
Lowest Price.
100% Uniqueness.
Assignment Fastest Delivery.
Call Now : +61 363 877 039
Read More :