Assessment Conditions:
Each assessment criteria is recorded as either Satisfactory (S) or Not Yet Satisfactory (NYS). A student can only achieve a 'Satisfactory' Assessment Outcome for the entire assessment when all assessment Criteria listed below are 'Satisfactory'. A student who is assessed as 'Not Yet Satisfactory' is eligible for re-assessment with their trainer.All assessment answers must be typed, include this assessment cover sheet and uploaded in 'WORD' version to moodle.
BSBMGT605 Provide Leadership Across the organisation Assignment-Collage of Sports & Fitness Australia.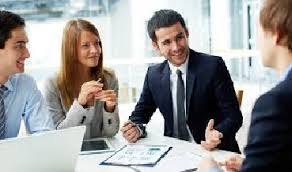 Assessment Criteria:
1.Communicate organisational mission and goals:
1.1Clarify objectives, values and standards in accordance with organisation's strategic direction
1.2 Establish linkages between organisational objectives, values and standards and the responsibilities of relevant groups and individuals
1.3 Ensure media and language used is appropriate to individuals and group circumstances
1.4 State clear expectations of internal groups and individuals and explain in a manner which builds commitment to the organisation
1.5 Address expectations of the organisation
1.6 Investigate incidents promptly and communicate results clearly to relevant groups and individuals
2.Influence groups and individuals
2.1 Build trust, confidence and respect of diverse groups and individuals
through positive role modelling and effective communication and consultation
2.2 Embrace, resource and effectively implement improvements to
organisational and workplace culture
2.3 Demonstrate understanding of the global environment and new
technology in work activities
2.4 Ensure actions convey flexibility and adaptability to change and
accessibility
2.5 Ensure consultation and participation in decision making occurs with
relevant groups and individuals where appropriate
2.6 Ensure decision making takes into account needs and expectations of both internal and external groups
2.7 Ensure decision making occurs in accordance with risk management plans for all options, and within appropriate time frames
2.8 Ensure that the organisation is represented positively in the media and
community
3.Build and support teams
3.1 Assign account abilities and responsibilities to teams consistent with their competencies and operational plans
3.2 Ensure teams are resourced to allow them to achieve their objectives
3.3 Empower teams and individuals through effective delegation and support for their initiatives
3.4 Create and maintain a positive work environment
3.5 Encourage teams and individuals to develop innovative approaches to the performance of work
4.Demonstrate personal and professional competence
4.1 Model ethical conduct in all areas of work and encourage others to adopt business ethics
4.2 Adapt appropriate interpersonal and leadership styles to meet particular circumstances and situations
4.3 Set and achieve personal objectives and work program outcomes
4.4 Ensure self-performance and professional competence is continuously
improved through engagement in a range of professional development
activities
4.5 Participate regularly in industry/professional networks and groups
TABLE OF CONTENTS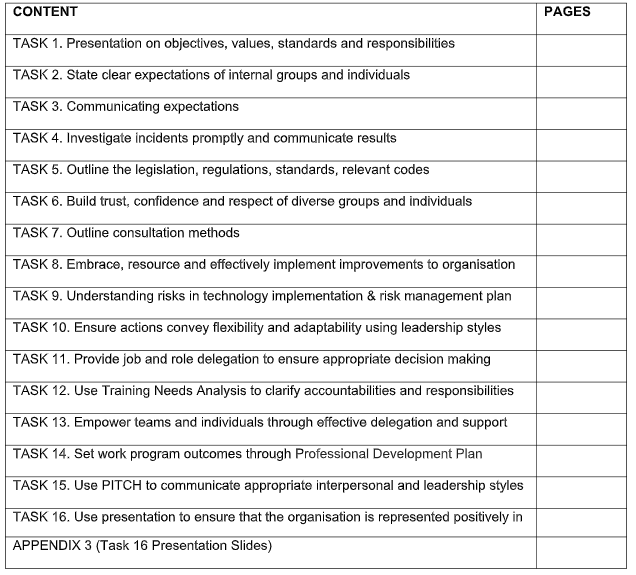 ORGANISATIONAL CONTEXT AND BACKGROUND INFORMATION
You have been the senior manager of a large local government organisation (City Council) for a couple of years and have established good relationships and communications with internal and external stakeholders. The organisation is positively represented in the media and the community,
and is a trusted company with a good reputation. Very recently you have hired Jane, as your assistant manager to help assist you with the leadership role that you have. Part of the plan for hiring Jane is also to develop more leaders within your department so that you can concentrate on more
strategic matters of the department. The organisation has some strategic vision and values that employees have to align with and embrace. The following is the vision and values of the organisation.
BSBMGT605 Provide Leadership Across the organisation Assignment-Collage of Sports & Fitness Australia.
Organisational Vision
Our vision statement helps us strive together towards a goal that we all share, whilst inviting us to consider who we can be as an organisation. We already know that we are a great organisation and we are well on our way to becoming an even better and more efficient organisation. Our vision for the future is to reach the "top 5 council organisations in Sydney that collaborate and innovates".
Organisational Values
We care about our customers and community
We act with Integrity
We work as one team
We are committed to safety for everyone
We continuously improve with new innovations
Our Values reflect who we are as individuals and as an organisation. They serve as a compass for our actions and are the guiding principles with which we carry out our duties. At Council, we are committed to recruiting new employees who live, breathe and embody our Values.
TASK 1:
Prepare a presentation for inducting new employees (who are from diverse background) to the organisation. Your presentation should be brief and should not exceed more than 10 slides. The presentation must state:
Vision, objectives and values of the organisation
How the employees should assist in reaching those organisational goals
What you expect from all new employees
What they are entitled to do and what they should not do (based on your workplace culture)
How you will help them and assist them as a leader
Submit the presentation slides and attach them as APPENDIX 2.
Scenario 1
Jane is newly employed as an Assistant Manager who has to manage an existing services team at a large local government department. Being new to the organisation, Jane must become familiar with the expectations of her new employer and with the key objectives of her team as a priority.
Jane has inherited a team that was dissatisfied with the previous Assistant Manager, who was described as a controlling person who withheld information from the team and took credit for their ideas. As a result many team members feel disillusioned and the team is consistently underper forming (it is not meeting operational objectives).
Jane's new team is diverse. Team members' cultural backgrounds, age, education and skills levels vary widely. Jane needs to develop strategies to build the team's commitment to their set objectives so the team can start to succeed and grow.
On Jane's first day, one team member tells Jane there is an unresolved incident that she needs to deal with. A customer slipped and fell when paying a bill in the reception area and as this is part of Jane's team, she now needs to deal with the incident. The incident occurred two weeks ago when the team was in transition between leaders and follow-up has not occurred.
Jane reviews the WHS policies and procedures, and finds that the organisation doesn't have a comprehensive procedure for investigating and reporting incidents in its administration areas. There is a template for recording the incident's basic details and an incident register that is kept in the human resources unit. The health and safety representative for Jane's area is on long-service leave. The WHS policy merely states: Incidents are defined as any event that causes injury, potential injury or may be classified as a 'near miss'. All incidents shall be recorded in the incident register, which must be readily accessible.
TASK 2:
Suggest a communication strategy for Jane to review the organisation's objectives with her team.
BSBMGT605 Provide Leadership Across the organisation Assignment-Collage of Sports & Fitness Australia.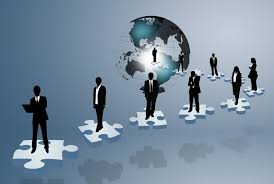 COMMUNICATIONS STRATEGY
A good communication strategy that Jane could use is through the email, she can communicate the new organization's objectives to all the team by an announcement of new policy and location highlighting the new policy to all staff.
TASK 3:
Jane needs to prepare an electronic presentation to her new team to communicate expectations in a way that builds commitment. Provide an outline of the points Jane should include in her presentation.
TASK 4:
Jane is to develop an incident investigation and reporting procedure that incorporates the assessment and treatment of risks to injury in the workplace. What should she include?
Excellent Assignment Help
We Aim At:
Lowest Price.
100% Uniqueness.
Assignment Fastest Delivery.
Call Now : +61 363 877 039
Read More :