Unit Code : BSBFIM801
Unit Title : Manage Financial Resources
Assessment Type : Assignment Task 1 Written Questions
BSBFIM801 Manage Financial Resources Assignment – Australia.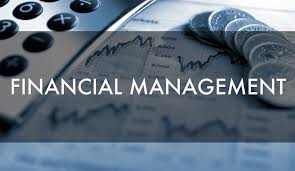 Your task is to write the answers to each of the following questions. Answers should exceed 50 words
but no more than 100 words for each question: (NOTE: Answers can exceed 100 words if required)
1.What are the main principles of Accounting? Explain each principle briefly.
2.What are financial statements?
3.Explain what is a cash flow.
4.List three (3) different communication processes or methods which could be used within a company.
5.What are the various reports which need to be lodged with the Australian Security and Investment Commission to meet compliance requirements and legislative responsibilities?
6.Explain what is meant by the following:
a. COST OF CAPITAL
b. CAPITAL STRUCTURE
c. WORKING CAPITAL
7.What is meant by investing and finance decisions?
8.What is the goal of financial resource management?
9.Outline the key principles of finance that relate to most organisation's operations.
10.What is meant by risk and return?
Verbal Questions Assessment Task 3
1.List three (3) of the reports that could be established and used to report on the capacity of a financial system.
2.Describe two (2) different forecasting techniques which can be used to forecast financial data and business system requirements.
3.What are four (4) questions you might consider when analysing fore casted requirements?
4.Describe two (2) of the statutory requirements that must be taken into consideration when preparing and planning budget forecasts.
5.What are the types of issues could you prepare and present recommendations for,relating to budget expenditure or modification?
6.What technique should be used to analyse the costs of, and returns from, assets and liabilities to identify the extent of debt and equity financing?
7.What types of management responsibilities should be established in relation to reporting and staff consultation?
8.What are the two (2) key methods used for analysing financial reports and key information?
9.What information will you need to review when analysing and evaluating the effects of the financial decisions on the ability of the organisation to meet planned outcomes?
10.Identify the types of comparative and trend information which can be used to confirm needs for future budget and associated resources.
11.Outline the stages which would be involved in a negotiation to secure resources in accordance with relevant short-term and long-term needs.
12.What are the common types of categories of resources that a budget may allocate?
13.List three (3) different types of resource allocation records you need to maintain and keep up to date.
BSBFIM801 Manage Financial Resources Assignment – Australia.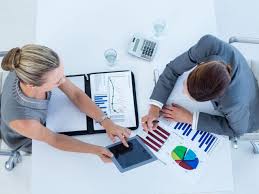 14.Management systems will need to be developed or reviewed to enable what?
15.What information do you need in order to monitor and report on budget expenditure?
16.Discuss the method which should be used to evaluate and improve budget audit mechanisms and compliance requirements.
17.Describe the types of financial risks which will need to be analysed.
18.What information should be documented in a financial risk management report?
19.What are the types of risk management procedures which should be implemented to regularly review financial risk management activities?
20.Explain the types of deviations from budgets that generate an adverse effect on budget objectives.
21.How could you develop an action plan to address deviations from budget objectives and projections?
BSBFIM801 Manage Financial Resources Assignment – Australia.
22.List and describe three (3) different financial documents that are commonly used to monitor and review a financial management system.
23.What types of budget priorities might need to be revised and renewed in order to meet operational contingencies and risk management?
24.What are the four (4) main categories of costs which will need to be managed and recorded in a cash flow budget?
Excellent Assignment Help
We Aim At:
Lowest Price.
100% Uniqueness.
Assignment Fastest Delivery.
Call Now : +61 363 877 039