Unit Title : Applied Financial Planning
Assignment Type : Case Study
Case Study: Emily and Jackson Beulah (Part B)
For Assessment 1 Part B, you are to refer to the same case study you used for Part A, which is also reproduced below for convenience.However, in responding to the case scenario, you must consider changes to your clients'
needs and circumstances.
Applied Financial Planning Case Study – Australia.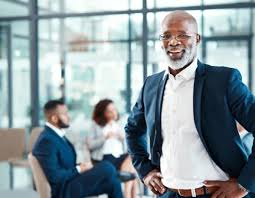 You will need to factor in the following changes for Part B – Statement of Advice Construction:
• Jackson has decided to retire on 1 January.
• Consequently, Emily and Jackson would like you to help them with any Centre link Age Pension entitlements.
• Emily is concerned about meeting their living expenses and cash flow management since they will now lose Jackson's salary.
• Emily will retire at age 60 as initially planned.
In producing your SOA, you should ensure you include changes in any personal insurance recommendations in light of Jackson's retirement and payment of debt.
You should also include revised high-level projections factoring in the above changes.
Please include a maximum of 5 recommendations along the following themes.
Superannuation
Investment
Retirement Planning
Age Pension
Personal Insurances
Please also present a 300-word summary of why your Statement of Advice satisfies 'Best Interest Duty' under the Corporations Act.
Case Study: Emily and Jackson Beulah (Reproduced here from Part A)
Emily and Jackson were referred to you by one of your clients. You met with them on 1 May 2020.
Emily's date of birth is 12 March 1964, and Jackson's date of birth is 29 September 1958.
They have three children, Zoe (27 years of age), Jack (25 years of age) and Zach (24 years of age). They all live at home.
They have recently inherited some money from Emily's father's estate. The money is held in a savings account.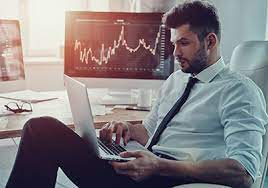 They are quite organised, and have provided you with a financial summary that is outlined below.
Emily stated she is unhappy paying so much income tax, and would like to know more about how to minimise this. Her colleagues talk about how much tax they are saving via salary sacrificing into superannuation. All of their Superannuation is derived fully from employer contributions – they have never made any additional contributions to their superannuation
funds.
Both Emily and Jackson are relatively conservative investors. After some discussion and analysis using financial charts and various scenarios, it was agreed that they are 'Balanced' investors with a preference to invest 70 per cent in growth assets and 30 per cent in Defensive assets.
Emily is the primary earner and wants to work until she is 60 years of age. They believe that they will not need more than $70,000 a year to live on when they both retire.
They would like to go on holiday every two years, and expect to spend $10,000 on holidays until Jackson reaches age 70. After then, they are happy to go on small trips.
Jackson said he would like to keep a cash reserve in case of emergencies of around $30,000 and would like to be debt free when he retires.
The house desperately needs repairs over the next few years. They are planning to replace the roof, put in a new kitchen, and paint the whole house inside and out. They expect to spend $90,000 on this.
Emily's cousin is an insurance adviser and has arranged their insurance portfolio (Life Insurance, Income Protection, etc.). They are not sure whether they have the right covers in place and would like you to address these issues.
Applied Financial Planning Case Study – Australia.
They have Wills in place and feel they have this covered. They also have put in place an Advance Care Directive and Enduring Power of Attorney.
They do not wish to receive advice on Jackson's shares.
Emily and Jackson Beulah
Asset and Liability Position – May 2020
The Uni Super and ABC Super are invested in 85 per cent Growth Assets and 15 per cent Defensive assets.
Jackson's My Uni Super account is invested 100 per cent in Cash (Defensive).
The administration fee on the MyUni account is a high 2.9 per cent per annum. Uni Super and ABC Super fees are very competitive at $75 per year.
Emily and Jackson Beulah Income and Expenses
Emily and Jackson Beulah
Insurance summary
Excellent Assignment Help
We Aim At:
Lowest Price.
100% Uniqueness.
Assignment Fastest Delivery.
Call Now : +61 363 877 039