Course: HLT54115 Diploma of Nursing
Subject Code and Title: APN105: Applying nursing practice
Unit(s) of Competency: HLTENN010 Apply a palliative approach in nursing practice
HLTENN013 Implement and monitor care of the older person
Performance criteria,Knowledge evidence and Performance assessed:
PC: UoC
HLTENN010 – 1.4, 2.1,2.2,2.4
HLTENN013 – 1.1, 1.2, 1.3, 1.4, 1.5, 1.6, 1.7, 2.1, 2.2, 2.3, 2.4, 2.5,
2.6, 2.7, 3.1, 3.2, 3.3, 3.4, 4.1, 4.2, 4.3, 4.4, 5.1, 5.2, 5.3, 6.1, 6.2, 6.3
PE: Modules
HLTENN010 – 1, 2, 3, 4
HLTENN013 – 1, 2,
KE: Questions
HLTENN010 – 2, 4, 5, 10, 13, 15
HLTENN013 – 1, 2, 6, 8, 9, 10, 11, 13, 14, 16
Title of Assessment Task: Case Study
Type of Assessment Task: Case study with short answer questions
Length: 1000 words to answer all questions (except care summary) 500 words for care summary
APN105 Applying Nursing Practice Assignment 1 A – Laureate international university AU.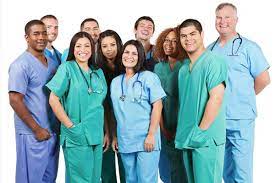 Introduction:
Australian has a large aging population. In 2017 1 in 7 or 3.8 million people, were aged 65 years or older and this number is expected to continue to grow. It is thought that Australia has one of the highest life expectancies in the world. (Australian institutes of health and welfare) With this increasing demand in health care specifically related to the older person, it is important to ensure that the care provided to an older person is integrated and individualised to the patient, their families and loved ones, taking into account the physical, mental and emotional changes that occur in an aging human.
Summary:
This assessment requires you to respond to a number of questions based on a case scenario and develop a plan of care for a client based on the responses to your questions.
The case scenario presents an older person and their family, dealing with issues that need to be analysed,understood and planned for, using accepted nursing interventions.Please refer to the Task Instructions for details on how to complete this task.
Task Instructions:
To complete the assessment, you must respond to a number of questions, which are based on the case study and to develop a plan of care for the client. These questions must be answered in full. When responding to
the questions, please pay attention to the entire question being asked, as well as the prescribed word count, if provided. Use the correct medical terminology when answering all questions. Provide references where
indicated as per THINK academic referencing policy
APN105 Applying Nursing Practice Assignment 1 A – Laureate international university AU.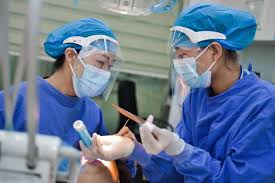 Case Scenario:
You are an Enrolled Nurse working as part of the Aged Care Assessment team (ACAT). On your shift today a new client is being assessed for short term respite, with the plan to transition to longer term respite if suitable
for the client and the family. You are visiting the client in their home, along with a Registered nurse.As part of your role, you are working with a Registered nurse to assess the client and to develop a plan of care appropriate for the client with both short and long term objectives and goals.
Character Briefs:
Mrs Fei Hong: Mrs Hong is a 70 year old lady of Chinese origin.
Mrs Hong's background includes: –
• Comes from one child family Chinese background
• Speaks little English
• Has no extended family
• Came to Australia to help her daughter, Yu Yang raise her son 19 years ago.
• Is beginning to demonstrate signs of dementia
• Interferes in parenting of twins
• Dictates cooking must be Asian
• Has hearing and sight impairment
Mrs Yu Yang McFarlane: Mrs McFarlane is Mrs Hong's daughter. She is 38 years old and married to George
McFarlane. She has a son Jason and 3 year old twins.
Mrs McFarlane's background includes:
• Came to Australian as a University student
• Fell pregnant at the age of 19 – did not marry
• Married George 5 years ago
• Has 3 year old twins at home
• One twin has developmental disorder
• English language is good
• Was/Is isolated with no extended family
• Her issues will be those of isolated immigrant
• Prefers to cook Asian food
• Needed help with raising child and invited Chinese mother to Australia to help out
Mr George McFarlane: Mr McFarlane has been married to Yu Yang for 5 years. He is 53 years old. Mr McFarlane is reliant on Yu Yang to complete all domestic duties as he is not self-sufficient. He is a long haul truck driver and is often away for work. He earns good money.
APN105 Applying Nursing Practice Assignment 1 A – Laureate international university AU.
Mrs McFarlane has found it increasingly difficult to care for her mother at home and is seeking short term respite for her mother with the possibility of long- term care. Both Mrs McFarlane and Mrs Hong are in attendance for the assessment.
Excellent Assignment Help
We Aim At:
Lowest Price.
100% Uniqueness.
Assignment Fastest Delivery.
Call Now : +61 363 877 039