Qualification: BSB60420 Advanced Diploma of Leadership and Management
Subject: Business Planning
Assessment method: Case Study
Weighting: 50%
Unit of Competency: BSBOPS601 Develop and Implement Business Plans
609BSB60420 Advanced Diploma Of Leadership And Management Case Study-Australia Pacific College.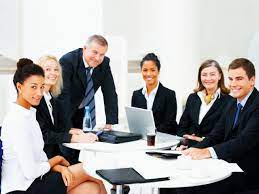 The following table summarises the relationship between the Assessment and Performance Criteria (PC) and Performance Evidence (PE) outlined in the rubric.
Scenario:
You are about to open your business – a restaurant as you have worked as a cook for 10 years and have obtained all recipes for Asian food. Therefore, you are going to develop a business plan for your business and for your business loan application. As you are establishing a business, you have to design internal policies and procedures and performance objectives too. Assume that you are going to open a small restaurant in your city CBD area, and a university and business office buildings are located near your
restaurant. The following information is given to this assessment, and you must make your business plan in accordance with the given information.
Business Name: Oriental spoon
Major products: Asian food dishes
Price range: $10~$22 for food (dished), $3~$10 (drinks/desserts)
Pricing strategy: Market Penetrating Pricing – set a low initial price on products to gain high sales or market share. Therefore, it is 10% cheaper than their competitors' price.
Selling points: as there are many restaurants that provide similarly priced food, Oriental spoon will provide all Asian dishes in 5 mins from order taking, and the Reward program will be launched to the customers (10 dishes purchases, 1 free dish given). The food (dishes) has more value than its prices and is always fast-cooked as it targets students and business employees.
Promotion strategies: at the moment, you have considered using flyers (discounts vouchers)
Level of market competition: Very high as there are more than 10 similar restaurants surrounding your restaurant.
Size of the restaurant: 320 m2 (hall: 240m2)
Use of POS (point of sales) system: Yes
Needs of employment: Yes – approx. 5 employees, 3 cooks, 1 supervisor, 1 Customer service manager, 1 marketing manager
Operating hours: 7 days a week, 11:30 am to 7:30 pm
Capital investment: $100,000
Market Opportunity: 2 hotel apartments are under construction and will be completed soon.
Goals and Objectives:
Goals: Survive in the market by making a net profit of $200,000 at the end of this financial year
Objectives:
• Manage COGS as at 20% of the sales each month
• Achieve $2000 weekly sales per serving employees
• Achieve sales of drinks/desserts for 20% of total food sales
• Achieve average sales of $15 per customer
609BSB60420 Advanced Diploma Of Leadership And Management Case Study-Australia Pacific College.
Business vision
To serve our customers through delicious, quality and valued meals and exceptional quality of our desserts for extraordinary restaurant experience and provide exceptional work experience for our employees, community and environment
Key Occupations
• Cooks: Must know Asian foods and their cultures. Ideally, 3 years of work experience is required. Relevant qualification required.
Finance Options
The capital investment is $100,000, and anything more than $100,000 for the initial set up costs and one-month trading costs will be loaned. The bank agreed to loan out $400,000 for the business based on approval of the business plan.
You are now planning a business plan for your restaurant by completing the following questions.
Question 1:
Select all relevant legislation that you must obey to operate your business. (PC 1.1, PE 3.4, KE 1, 1.3)
Question 2:
You are now considering your organisational structure. From the following organisational structure, which structure is recommended and why? (PC 1.1)
• Tall structure
• Flat structure
Question 3:
You are now conducting market requirements for your products. According to the Scenario,their selling points are fast-cooked and value for money. When considering your pricing strategies, who can be your targeted customers? (PC 1.2, PE 2, 3.5, KE 3)
Question 4:
You have been informed that your competitors are as follows:
• Roll'd – Vietnamese Food
• Noodle Box Pty Ltd
• Sushi Train Australia
The above companies are existing companies, and you must conduct research to answer this question. (PC 1.2, PE 2, 3.5)
Question 5:
In your restaurant, you have been informed by the council that a 4-seat table needs 5 m2. How many 4-seat tables can be arranged in the restaurant, and what is the maximum number of customers the restaurant can serve? (PC 1.3 PE 3.4, KE 1.3)
Question 6:
You have identified the following monthly expenses.
In addition, when you estimate spending per customer as $15 per customer and the materials for food is estimated as 20% of the selling price, how many customers must you serve to meet the expenses? (PC 1.3, PE 4, KE 4)
Question 7:
The manager asked you to calculate the required resources for serving employees. As you want to obey employment law in Australia, you will allow your employees to work a maximum of 38 hours. When 1 employee can serve up to 30 customers per hour, how many employees do you need each day and how many employees in total needed? (PC 1.5, PE 3.3)
Question 8:
From Question 7, you have placed an inquiry to Fair Work Australia about setting appropriate hourly rates for serving employees and cooks. You have concluded that you would need 3 full-time cooks for weekdays and another 2 part-time cooks for weekends. In addition, those serving employees for the weekends will be hired as part-time employees.
609BSB60420 Advanced Diploma Of Leadership And Management Case Study-Australia Pacific College.
For cooks, they need at least a 3-year work experience and for serving employees have no work-experience requirements.
The following rates are addressed for cooks and serving employees through discussion with Fair Work Australia. Calculate their salaries. (PC 1.5, KE 3.3 KE 5) (Note: Superannuation guarantee is 10% as of 1st July 2021)
Required: Complete the following table.
Question 9:
Your manager requested a meeting with you to establish appropriate Key Performance Indicators for serving employees. The manager has emailed you with the following KPIs, and you must select appropriate ones. (PC 1.4, PE 4, KE 4 KE 5)
Question 10:
You have been approached by the manager to set up performance measurement processes for the business operations. From the following table, select all relevant performance measurements for your business. (PC 1.4 PE 3.6, KE 4)
Question 11:
You have set up the following targeted monthly sales as follows and are required to inform the relevant stakeholders to achieve the targeted monthly sales.
Required:
Provide all relevant stakeholders to achieve the targeted sales and explain how to inform the targeted sales to the stakeholders. (PC 2.1, PE 5, KE 3, 4)
Note: Students must provide all relevant stakeholders and how to communicate with them. If you provide a definition or only answer partly you will fail this assessment
Question 12:
You are now required to develop a business plan for your restaurant.
Required:
You are required to use the information from the Scenario and from your answers from Question 1~9, to complete the following table to make the business plan summary (PC 1.6 PE 1, 2, 3.1, 3.2, 3.5, 3.6, 3.7 KE 1.1, 1.2, 2)

Excellent Assignment Help
We Aim At:
Lowest Price.
100% Uniqueness.
Assignment Fastest Delivery.
Call Now : +61 363 877 039